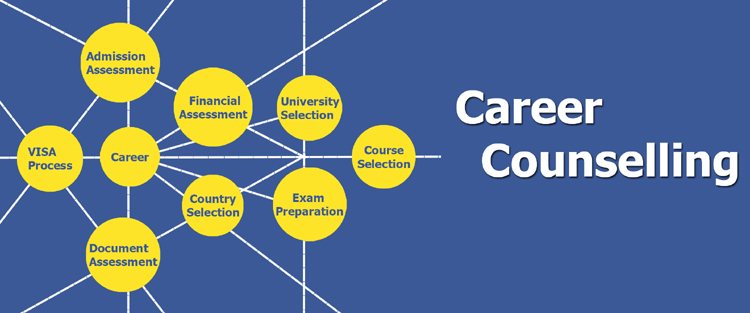 Going for an Abroad Study without proper information can be difficult for the students because there are so many options that students are unable to choose what is right for them. We, here at WRI provide students with proper guidance to create lifelong career.
The Counseling Experts from WRI are qualified and experienced to lead students towards their dream of obtaining International Education. The Counselors in WRI assess the complete profile of the students along with their preference of the country, Study Field and present them with the options and alternatives according to their need.
WRI provides complete counseling regarding the process and factors about Abroad Study i.e. Country, Course, University/ Colleges, Cost of study, Career Outcomes etc for the Students and Guardians who are willing to go for International Education.